OK - here's my youngest daughter on my 1st bike - after a gap of 40 years! Its a Jinlun 125-11.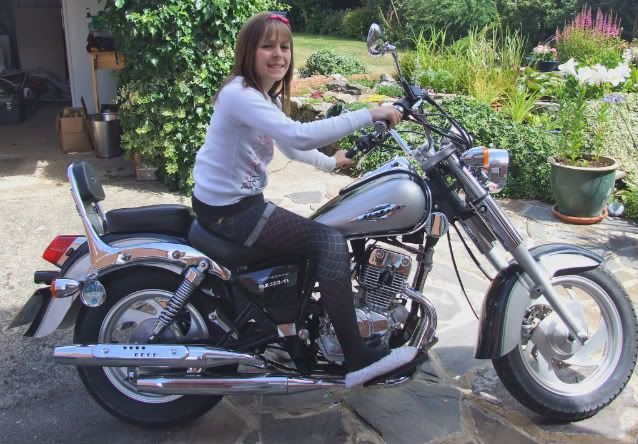 Passed test & went on to a Hyosung Gv250 - a Harley look-alike. Fabulous bike - very fast for a 250cc. I had some custom decals made "Hardly-A-Davison" - surprising just how many Harley owners commented "What a great bike!"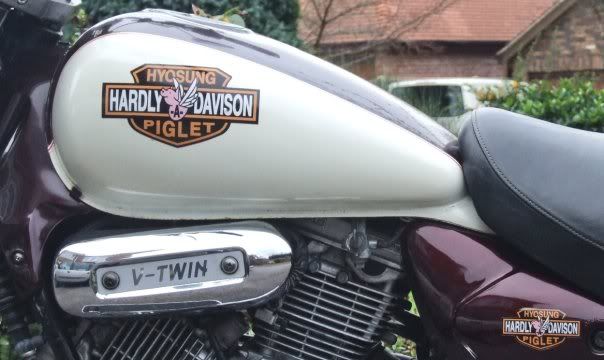 My current bike is below:-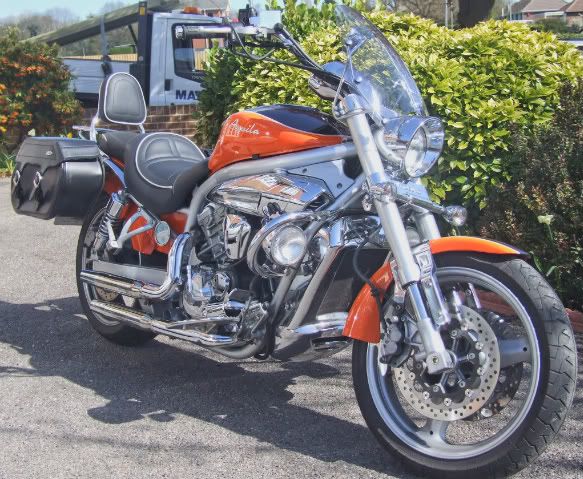 Hope I haven't bored you "non bikers" too much!
Cheers